Glen Roman would rather walk away from a project opportunity than put his name on a risky installation. "Sometimes the best money you ever make is from the job you didn't do," he says.
A former trainer for Brickform and current consultant and installer for his own company, Staintec, Roman has followed a philosophy of candid communication throughout his professional life. Whether he's talking to a client about a staining job or educating a contractor on project management, Roman believes upfront, sometimes brutal honesty is the best policy.
Roman, 47, began his career at Brickform in 1998 as a graphic designer. There, he introduced an application that would become his first decorative concrete niche: sandblast stenciling, which involves creating computer-cut, adhesive stencils used for sandblasting materials onto concrete surfaces. He developed designs for Brickform to use in the company's custom sandblast stenciling applications and eventually headed out into the field to learn a variety of other application techniques from industry veterans.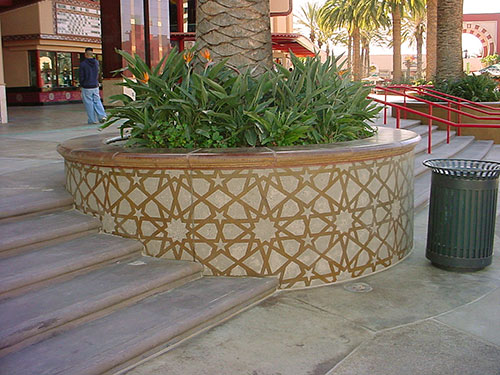 One mentor in particular stood out for Roman: Bob Freis, who was president and owner of Brickform. Freis presented him with opportunities that opened valuable doors in his career, Roman says.
"I was very fortunate to have met Bob when I did," he says. "He saw the creative and limitless design potential in sandblast stenciling, so he immediately put me in an upper-level position at the company. I was immersed in a lot of high-end concrete projects on a daily basis, and without all that exposure, I wouldn't be where I am today. I owe my entire industry career to Bob. Working at Brickform was truly a life-changing experience."
With direction and support from Freis, Roman became an expert in Brickform's products and application methods, which included stamping, acid staining and color hardener and release agent application. He then entered a new role: traveling throughout the United States, Europe, China and Vietnam to share his skills in decorative concrete applications and project management. He trained contractors on Brickform's product line, giving presentations, providing on-site project support and leading classes and workshops.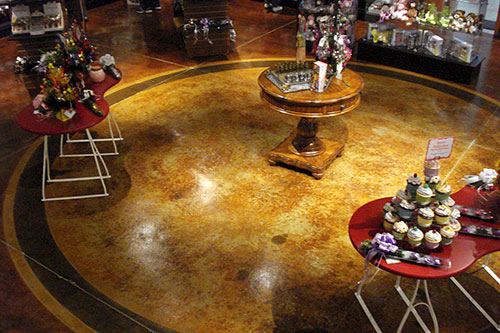 Roman, who had no previous teaching experience, says he found a niche as an instructor.
"I really enjoy interacting and traveling, and I know a lot about how these products work, and I guess I articulated that in a way most installers understand," he says. "When I'm out in the field with the guys, I teach them what they'll be up against as far as the pitfalls of the job and how to best adapt to any given situation. It's about being honest about what the products are going to do in the real world, not just about selling the product."
Aside from laying out the truth on what to expect in the field, Roman says he's always told contractors that with any customer, creating a written, detailed scope of work and practicing upfront client communication is key. "You have to sit down with the client and explain what you're doing in each phase of the project and why," he says. "I get everything out on the table straightaway before we start the project so there are no misunderstandings."
He says availability is another contractor must, especially in a tough economy. "If you're trying to survive, answer your phone," he says. "Otherwise, you will easily lose jobs to the competition. Never avoid or put off the client if you have unfinished work, and if they have a problem, face it head on. You'll find that most people are easily appeased when you're responsive to their needs. I hear so many stories from my customers of bad experiences with unreliable contractors who basically use a 'hit and run' mentality, and after being paid, leave them high and dry with their issues."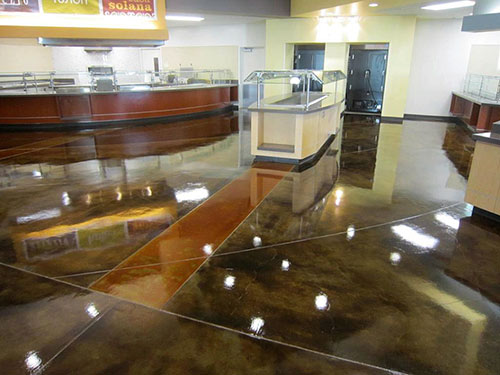 In 2007, Roman left Brickform. After working briefly for NewLook International Inc. and Concrete Coatings Inc., he started Staintec, which specializes in on-site decorative concrete project consultation and installation supervision as well as hands-on product training for contractors. In addition, it offers decorative concrete services such as staining, sealing, stamping, epoxy systems and textured overlays. Staintec also does concrete restoration jobs.
Amid countless installations over the years, some of Roman's standout projects include large sandblasted logos at a Dodge dealership in Las Vegas, sandblasted "Persian rug" designs at the Kodak Theatre in Hollywood, Calif., and a 30,000-square-foot acid-stained floor at the College of San Mateo in San Mateo, Calif.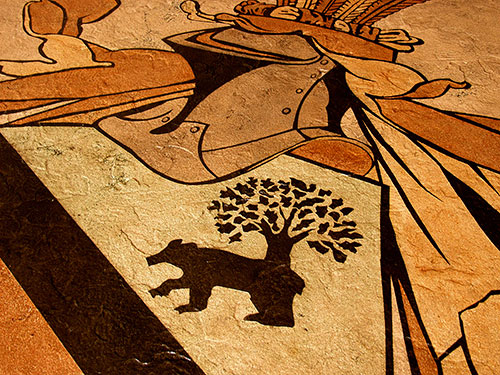 Due to a troubled economy, his days of providing field support and giving demos as an instructor on the road have slowed dramatically. "I think because sales are down so much, in most cases manufacturers and distributors can't justify the resources to host decent training events," he says.
Roman does not consider himself an artist, but instead someone with "a common-sense skill set." When he begins the design process at a new job site, he asks himself how certain colors and designs will fit in with the environment, how specific products will perform on the site and whether his chosen application will meet the client's budget.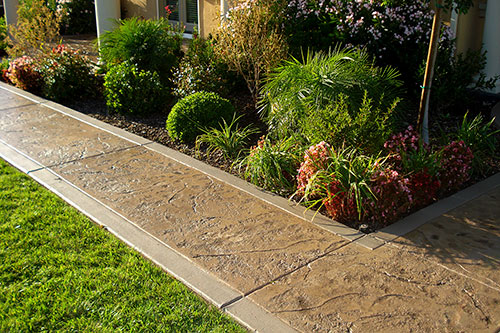 "The unique thing about decorative concrete is that each job is its own piece of art," he says. "I'm not an artist, but I do have a great deal of insight into how the products work and what their limitations are."
When asked which products or applications he thinks carry the most weight in the decorative concrete industry today, he listed one method that he hasn't practiced much himself: polishing. The longevity of a polished surface's quality makes concrete polishing the No. 1 application method out there and a great choice for commercial environments and sustainable building, he says. Roman mentions mold-casted concrete and innovative countertop installation methods as other notable industry trends.
What's next for Roman? He plans to work for decorative-concrete materials company Kingdom Products, alongside close friend Bart Sacco, Kingdom founder and president of Throop, Pa.-based Concrete Texturing Tool & Supply, and Jeannie Quach, who spent many years at Brickform as a customer service manager.
Regardless of what his future holds, Roman has no intention of leaving hands-on work in the field just yet. "I really enjoy the kind of work I do," he says. "Every job has its own set of lessons to learn."
www.staintec.com
Got more questions about your project?