The Decorative Concrete Hall of Fame
The Decorative Concrete Hall of Fame recognizes individuals and companies whose contributions have impacted the future of decorative concrete, both as a business and an art form. Since the Hall of Fame's inception, 26 individuals and one company have been bestowed this honor for unselfishly giving their time, energies, loyalty and resources to help the decorative concrete industry grow.
2015 Inductees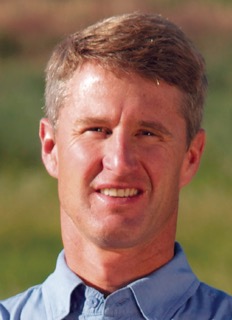 Chris Sullivan
Chris Sullivan, 46, says he got into decorative concrete "by accident, to be honest." When he was in college in the '90s at the University of Pittsburgh, from which he graduated with a degree in chemistry, he got an internship with Bayer where he was slotted into its pigment division. "Most people associate Bayer with health products but the company is also huge in coatings, colorants and pigments," among other things, he says.
He worked for Bayer's pigment division for about five years before transferring to the company's Los Angeles location, where he specialized in polyurethane for three years. "That's where I got the experience with sealers and coatings that folded over nicely into the concrete side of things," Sullivan says.
In 2001, he took a job with QC Construction Products where he spent nine years as its national sales manager. In 2009, he bought into ChemSystems Inc., a Texas corporation and specialty manufacturer of Helix Color Systems, a premium line of decorative concrete admixtures, colorants and sealers. Today he remains a co-owner and the company's vice president of sales and marketing. "I've been in sales my entire career," Sullivan says. At ChemSystems, he also manages product development, with an emphasis on troubleshooting and technical issues.
Sullivan has been a presenter at the World of Concrete for the past 12 years and at the Concrete Decor Show since its inception six years ago. In addition to answering hundreds of questions a year that he receives through direct emails and various social media groups, Sullivan also has been a columnist for Concrete Decor since 2009, a technical writer and expert for Concrete Network since 2008, and a contributor to a host of trade publications where he often offers advice on how to solve common installation problems.
Through Concrete Network, he's published a series of four online books covering popular trends in stamping, staining, overlays and polishing. He's currently working on a book on trends in precast and concrete countertops and another on understanding, selecting and troubleshooting sealers. "My specialty is troubleshooting and my area of expertise is sealers and coatings. That's what I'm known for," he says. "I also write about successful business strategies based around products and technology that are trending."
Sullivan is very active in both the American Concrete Institute and the American Society of Concrete Contractors where he's a member of its Decorative Concrete Council board. He's also a member of the Concrete Promotion Group of Greater Kansas City.
In his spare time, Sullivan engages in endurance sports such as triathlons, distant running and biking, mountain biking and skiing. "I'm very much an outdoorsman," he says.
Sullivan and his family have lived in Denver, Colorado, since 1996, except for the three years they spent in Los Angeles. He and his wife, Vicki, have three children: Connor, 17; Brady, 14; and Amelia, 12.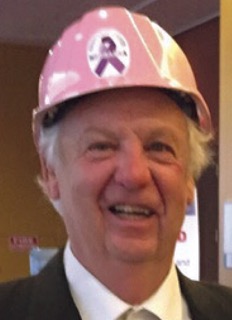 Mike Murray
Mike Murray, 67, began his career as a concrete finisher in 1964. In 1979 he opened Murray Concrete, a concrete contracting company in the Kansas City, Missouri, area. Later, he began installing stamped concrete, which led him to open Murray Decorative Concrete Supply with his wife, Donna. They sold Murray Concrete to their son, got into stamping and coloring concrete, and then opened Murray Decorative Concrete Supply in Bella Vista, Arkansas. During the years that Murray was a decorative concrete supplier, he was the only supplier holding ACI Flatwork Field Grade I & Special Inspector certifications.
One evening in 2011, conversation turned to a friend who was receiving treatment for breast cancer. "I said, 'Well, making pink concrete couldn't be that hard,' so I began to think about what we could we do to raise awareness," Murray says. "When Concrete Cares did our first project about 40 concrete finishers shows up to pour about 16 yards of concrete for a floor with a pink ribbon logo at a placed called Hope Lodge that provides free lodging for cancer patients."
In July 2014 the Murrays opened a consulting firm offering concrete basics workshops and training for ACI Flatwork exams. The couple passed the Murray Decorative Concrete Supply torch to ChemSystems Holdings, and began turning much of their attention to Concrete Cares (www.concretecares.org), a foundation dedicated to starting programs in local communities to help individuals and their families who are experiencing a cancer diagnosis. "I'm still going to work with concrete until I die but I want to do it for Concrete Cares," he says.
To date Concrete Cares has completed projects in Nebraska, New Mexico, Arizona, South Dakota, North Carolina, Nevada, Kansas and Missouri, and Murray hopes to expand to all 50 states. The organization's work in Nebraska has raised about $20,000 to help cancer patients. The organization also works with ready-mix suppliers to display Concrete Cares' pink trucks at events.
"Concrete Cares was not founded to make money," he says. "We wish to get students and groups such as Boy and Girl Scouts involved. We also hope some communities can leave behind concrete projects that can be seen, walked on and driven on daily. We want funds raised in one area to stay in that area for local needs."
Murray was elected an American Concrete Institute fellow in 2012. He is a voting member of ACI committees 304 – Measuring, Mixing, Transporting and Placing Concrete; 308 – Curing; 310 – Decorative Concrete; C601-D Decorative Concrete Finisher and C640 – Craftsmen Certification. "We want to raise the bar on residential and decorative concrete so that it not only looks pretty but withstands durability issues," Murray says. "I still feel I've got a lot of good years in me and we want to reach the guys on the a smaller level or who may be just starting out to make sure they're doing quality concrete."
Murray is an educator for a new tool called the Super Air Meter (SAM, www.superairmeter.com) that distinguishes air void analysis in the field. The tool was developed by Oklahoma State University and measures both the air void spacing and air volume of plastic (fresh) concrete in about 10 minutes.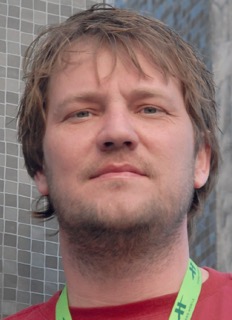 Michael Eastergard
Concrete Decor magazine was saddened to learn of the sudden passing of Michael Eastergard in March 2015. He passed away much too young at the age of 42, in his home in Augusta, Georgia. Though he accomplished much in his career both before and after he began working with concrete, there was still much he wanted to do.
Eastergard was born in Greenville, South Carolina, but lived in Bluffton, South Carolina before moving to Evans, Georgia, a suburb of Augusta. In 2000, he established Carefree Pools and Spa in Evans, offering service and maintenance for pools and spas over a wide area of northeastern Georgia. He became a lead architect on numerous high-end pool designs.
In 2007 Eastergard established a company called PreiTech, also located in Evans. As CEO, owner and innovator at PreiTech, he developed a new foundation for creating concrete countertops. As he previously stated, "The market for concrete countertops has grown dramatically in recent years and savvy contractors are broadening their skills to address the growing demand for them. However, many have found these projects to be challenging for two main reasons. First, creating the wood forms needed to produce creative shapes and smooth finish involves some fairly sophisticated carpentry skills that may be beyond the reach of some contractors. Second, because it's a time-intensive process, the labor costs are high, as is the cost of base materials like melamine, making it difficult to keep costs down and still make a profit."
PreiTech's concrete countertop molds, forms and textured liners made this process easier, and helped contractors work more efficiently and increase their bottom line. Eastergard used the AutoCAD drawings direct from the project's architect to create the countertop molds, so that the precise design was implemented. For the design team, that meant no corners would be cut or plans altered by subs to reduce detail.
In 2005, Eastergard began to explore the prospects of integrating concrete with plastics and expanded polystyrene through EPS forms coated with polyester. If properly assembled, the system produced a "polish-free," glass-smooth surface when the mold was removed. Labor was reduced by 80 percent while the quality of the finished product was superior to product poured on Melamine or any "white plastic" surface. Eastergard's innovations also included both reusable and non-reusable custom sink molds which were used worldwide.
Prior to his death, Eastergard filed four patent applications on new processes and products for the concrete countertop industry and introduced products from two of those applications. He was able to set up a network of more than 120 distributors across the globe.
Eastergard was active in training a new generation of concrete artisans through his tireless work in the American Society of Concrete Contractors. The ASCC will carry on the legacy of Michael "Mike" Eastergard while providing a scholarship through the Concrete Industry Management program, which has been established in his honor. To donate, send a check to ASCC at 2025 S Brentwood Blvd., Suite 105, St. Louis, MO 63144, made out to ASCC Education, Research & Development Foundation. Write Mike Eastergard in the subject line.
2014 Inductees
Gary Jones 
Gary Jones started Colormaker Floors in 1992. The company provided stamped concrete for three years, then branched out and began developing cementitious toppings for commercial applications. The motivation for this was partly weather-related. Jones lived in Canada in a place where it rained frequently. "It's very difficult to run a full-time concrete business there with 200 days of rain," he says.
Jones spent six years researching toppings as part of Colormaker's move. "We developed a line of toppings for Colormaker and did installations for large clients," Jones recalls. "One client we did 60 stores for."
Jones was an early innovator of high-performance overlays that didn't crack or delaminate. At the time, Jones' overlay formulas were similar to the thin-set formulas used to set slate, a material he began working with before shifting to concrete.
In 2000 the company name was changed to Smart Surface Technology Inc. At that point, Colormaker became a brand name. SST is the manufacturer and also privately blends for a handful of customers that Jones consults for. Jones is skilled with a trowel and will often install their products himself, and he provides training and support for their products.
SST was a fully fledged manufacturing company until 2010, at which point it began focusing on consulting and supplying materials for high-end clients such as Martha Stewart, Pottery Barn and Whole Foods. Jones is busy in New York City, installing concrete for Marc Jacobs fashion shows and showrooms for Italian furniture maker Minotti.
Jones has perfected a sprayable concrete called Arapido that allows for specialized applications. Arapido can be sprayed to 1/6 inch thick. Color can be broadcast into it, and it can be polished with diamond polishing tools the next day. "It allows us to take an old floor and make it look new," says Jones. SST markets both stains and dyes that can be used to color an existing concrete floor, as well as color-enhanced resurfacing treatments for an artisan touch on any job.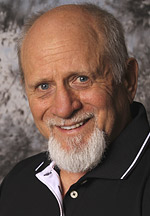 Frank Lewis
Frank Lewis has been involved in the decorative concrete industry for more than 40 years, helping to build the pioneer decorative concrete coating business known today as Sundek.
Lewis and his partners began with the idea that contractors could bond a cement coating on top of existing concrete pool decks and enhance ordinary, plain gray concrete with beautiful and creative textures, patterns and color. The idea of a thin cement coating doesn't seem unusual now, but at that time it was unheard of. "I suppose what motivated us more than anything was that people told us we couldn't do it, it will never work. Those were exciting times," Lewis says.
Founded in 1970, Sundek developed a novel coating process that could be applied over existing concrete surfaces. Later, the company introduced Masonry Effects, a finish coat that would create a clean line at grout joints. Today, Sundek is an industry leader in decorative concrete resurfacing, including manufacturing their own products, completing projects, and maintaining a robust dealer network.
There was a lot of interest in their coatings from the company's earliest days. "We were the concrete problem solvers for pool builders in Southern California," recalls Lewis. "When they had trouble with their pool decks they would call us." That led to an early partnership with Anthony Pools, which quickly grew the Sundek dealer network from coast to coast. In the 1980s, Sundek set up a dealer program that provided exclusive access to geographic areas.
Aside from his success in business, Lewis has been a tireless promoter of decorative concrete through proper training of contractors, both in the field and in running their businesses. He credits many of his opportunities to being an active member of the American Society of Concrete Contractors and the Decorative Concrete Council, also serving as a past council director. "That experience has allowed me to work with many different committees and some of the top contractors across the United States that were involved with decorative concrete," he says. "I've done all phases of decorative concrete, from the installation to sales, marketing and management. This industry has been my life's passion for over 40 years and the friendships that have been forged have been the ultimate reward."
Jon Nasvik
Jon Nasvik grew up with a trowel in his hand. His father was a contractor and would take his son along with him to job sites. "I've been messing with concrete basically my whole life," Nasvik says.
At 17 he worked for a Bomanite-licensed concrete contractor doing stamped concrete. In 1971, his brother Pete started a company doing stamped concrete, and by 1975 Jon began installing artificial rock formations for zoos and other places.
Nasvik was an art major in college, and used what he learned to investigate ways to make better products. "I knew there were better ways to do this kind of thing," he says, "I just had to find them."
He discovered urethanes and began designing the industry's first plastic stamps.
"It hit me one day to try creating a shallow imprint tool that incorporated texture with the pattern at the same time rather than the open, cookie-cutter imprinting tool of those days," he recalls. So that's what he started doing, and he became the first person to develop usable stamps for installing both pattern and texture in decorative concrete. Until Nasvik's innovation, stamps were cast aluminum — very heavy with frequent breakage.
His first pattern was a stacked bond pattern designed using Chicago common brick, which he took to a meeting with Disney officials in Burbank, California, who were seeking a look for the EPCOT Center back when it was still in design phase. "We couldn't tell the real brick from the fake brick," he says. Around that same time, Jon began installing concrete rock formation projects for zoos and hotels around the country.
One of the issues with stamped concrete has been how difficult it is to achieve an aesthetically pleasing look with a random pattern stamp. Nasvik worked for the past five years to develop a method to add a pattern to a texture stamp, and he recently secured the patent. He says his new method works very well on both large and small jobs.
Since relocating to Sun Valley, Idaho, from his native Minnesota, he has kept busy installing decorative concrete countertops, sinks, tubs, showers, fireplaces, outdoor furniture, stamped flatwork and, of course, concrete rock formations, along with fulfilling many other unusual requests from clients there. He calls his company Cliffhangers because he still enjoys installing rock formations whenever he can.
2013 Inductees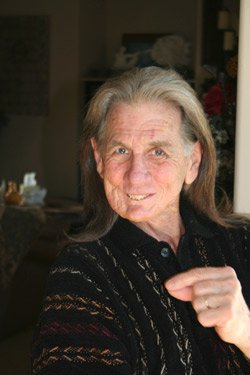 Ralph Gasser
They say you are the company you keep, so it's only natural that Ralph Gasser is one of the newest inductees into the Decorative Concrete Hall of Fame. In Ralph's 51 years of concrete work, he's rubbed shoulders with the biggest names in the industry, and he credits many of them with his success.
Ralph got his start in the industry when he was just 16, when he worked as a laborer at a concrete company. At the time it was only a way to make ends meet, but Ralph quickly grew passionate about concrete and its possibilities. "Driving around Hollywood, I would be looking at all of the flat driveways and thinking about how much you could do," he says.
Even when he was stationed in Vietnam after being drafted at age 20, he couldn't shake his newfound passion for concrete. In the midst of the war, Ralph poured small concrete projects for the military in his spare time.
Upon his return, he felt the need to get out of Los Angeles. He moved to southern Oregon, but the winter temperatures fought with his love of concrete. After five years, he had enough and relocated to Redding, Calif., where he lives today. It was in Redding that he made his mark, literally, on the concrete industry.
The stamped concrete trend was beginning to heat up, but Ralph lacked the funds to start his own franchise under the current manufacturers. His solution was to make his own set of stamping and imprinting tools. His invention, the Shasta Seamless Texture Mat, was one of the first large-scale texture mats in the industry, and it was created alongside another member of the Decorative Concrete Hall of Fame.
"Mike Archambault was with me when we crafted off that rock here in Shasta County," he says.
Despite his innovation, Ralph kept his focus on the artistic side, and he kept close ties with Archambault. It was through Archambault that Ralph had the opportunity to do all of the hardscaping inside Sleeping Beauty's castle at Euro-Disney. He's also had the opportunity to demonstrate architectural concrete in England, Johannesburg, South Africa, and Beijing, China. Decorative concrete has been a truly global affair for Ralph.
His career stateside has flourished too. He's been involved in some high-end commercial and residential projects, and he has had the honor of winning over half a dozen national awards for his efforts. His most cherished award is for his work at Brenden Theatres in Modesto, Calif., which he worked on with fellow Hall of Fame member Mike Miller.
"I had the opportunity to take the talent that is in me and put it in a different direction that I fell in love with," he says. "It's like painting a wall. It can be confusing to people who don't understand where I'm going until I'm done. I'm very blessed to have the opportunity."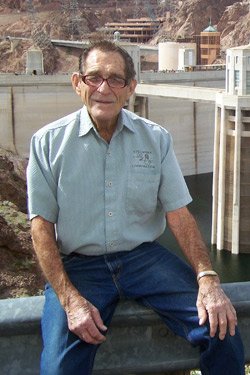 Bill Stegmeier
Concrete pool decks may seem like a fairly standard job for the layperson, but during the course of his career, Bill Stegmeier transformed the pool deck industry through his innovations.
In the early 1950s, Bill owned a south Florida concrete construction firm that poured pool decks, as well as a chemical manufacturing company that supplied concrete additives.
At the time, many patios and pool decks in the region were constructed of coral stone. This material was taken from the ocean and cut into slabs and used much like flagstone is today. The work was beautiful, but because of the high humidity it would turn black with mold.
To solve this problem, Bill developed an alternative to the coral stone. First was a mixture of sand and cement on freshly poured concrete that duplicated the texture of the coral stone, as well as a chemical additive to make this material more workable. Most importantly, the product didn't mold. In addition, it resulted in a nonskid surface, so it was perfect for pool decks. This solution became Bill's first major contribution to the decorative industry.
Today, this invention is generally known as Cool Deck, as it has properties that cause it to be cooler than gray concrete in warmer climates.
A few years later, Bill left Florida and headed west to Tucson, Ariz. He brought with him the formulas for his concrete additives and founded Mortex Manufacturing. He also continued with his construction interests by installing swimming pool decks using his installation technique and additives.
Shortly thereafter, he taught others to install this system and hung up his trowel to focus on manufacturing.
After nearly a decade, Bill left Mortex Manufacturing and headed even further west, this time to northern California. It was there he founded Stegmeier Corp. in 1968, for which he is best known in the industry.
At about this time, Bill introduced the very first cantilever deck form made of expanded polystyrene (Styrofoam). His industry-changing forming product replaced precast coping stones, and this type of forming method is still used in the majority of in-ground swimming pool installations today.
"Bill's creative solutions have always been rooted in solving challenges in construction applications. Unlike with many inventors, the profitability or marketability of an idea was always at the end of his process," says Bill's son, Bud.
In fact, many products in the industry today date back to one of Bill's nearly 60 patents, including the removable top and other deck drains, a variety of deck forms, installation tools, and many more.
After nearly half a century in the industry, Bill passed the leadership of Stegmeier Corp. on to the team of partners, including his son Bud, who own and operate the company now known as Stegmeier LLC.
Even though Bill is enjoying retirement, he maintains an office at the company, regularly contributes to the development of new products and remains a valuable member of the Stegmeier team.
"Bill has always been the classic example of the American entrepreneur, but more importantly to me, my father has always shown me through example what true work ethics and integrity should be," Bud says.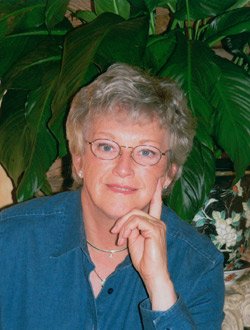 Barbara Sargent
For most people, retirement means a lifetime of sleeping in, taking vacations, and lunches with friends or family. Not for Barbara Sargent.
Sargent had a prestigious career at Lambert Landscape Co. beginning in 1972 until the early 1990s. She rose to the position of vice president, where she was responsible for marketing, customer service and the retail division. It was during her tenure there that she was introduced to Epmar Corp.'s Kemiko stains and coatings and the idea of decorative concrete.
As part of retirement negotiations with Lambert, she agreed to stay three more years, and in turn, would be allowed to take on the company's distributorship of Kemiko products.
Why would someone give up the retired life to distribute a product that somebody else manufactured?
"I was so intrigued by the trendless concept," she says. "Back then, decorative concrete staining was extremely commercial. The backbone of my business plan was to expand the interest of everyone involved in the residential marketplace."
So for years, Barbara and her husband "Sarge" worked tirelessly to expand Kemiko's presence. Through advertising, trade events and home improvement shows, Kemiko achieved national recognition as a leading decorative concrete supplier in the residential sector.
Thanks in part to their leadership, decorative concrete was no longer used just for commercial applications.
"We worked relentlessly to promote the 'concrete concept.' We were challenging the old idea of traditional floor building materials and convincing people to think decorative concrete could be in the home," she says.
Although she and Sarge were the only two working on the mission full time, she's quick to note they didn't do it alone. Barbara formed an alliance with Jim Peterson of the Concrete Network website to promote residental decorative concrete in 1999, which she says gave her, and her vision, credibility. In 2002, she teamed up with Bob Harris of the Decorative Concrete Institute, which led him to begin teaching classes focused on using Kemiko products. "The association with Bob was to the betterment of Kemiko and my success in the industry," she says.
After leaving her mark on the industry, Barbara retired for good in 2008. She now spends her days relaxing in her rural Texas home and traveling with Sarge. "When all is said and done, I'm proud of my through-line, meaning my start to finish. I started with and finished with passion," she says.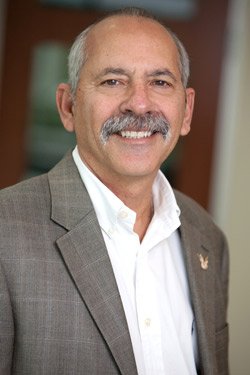 Byron Klemaske II
Byron Klemaske II is widely recognized as a leading authority and innovator in the decorative concrete industry, in part because of his position as executive vice president of operations at T.B. Penick & Sons Inc., a San Diego construction company celebrated for its architectural decorative concrete.
When Byron was just 17 years old, in the early 1970s, he took a leap of faith and went to work for John T. Dryden Inc., a San Diego concrete imprinting company. He quickly became intrigued with the possibilities of the Bomanite process used by the company, and went on to develop innovative decorative concrete products, tools, methods and finishes. He expanded uses and markets for decorative concrete and trained many other notable people in the industry.
After working for John T. Dryden, Byron and his two brothers formed Klemaske Brothers Concrete, and they made a name for themselves installing architectural finishes throughout the San Diego area.
Later, while working at Progressive Concrete, in Escondido, Calif., Byron was instrumental in developing Micro-Top, a troweled-on cementitious topping that is now manufactured by Bomanite, and Arte Povera, a coloration system utilized by Progressive Concrete.
"As I look back on (what achievement I think about the most), I truly believe it was the development of a decorative micro­topping and taking it to the marketplace," he says. "It was a good, heartfelt achievement."
In 1999, Byron's reputation for innovation and team-building caught the attention of Tim Penick, who was looking to expand the concrete division of his company. Byron joined T.B. Penick & Sons Inc. as vice president of operations and head of the firm's Innovative Concrete Group. He assembled a top team of decorative concrete artisans, including his wife, Chris, his brothers, and several other family members. Today, T.B. Penick, founded in 1905, is recognized as one of the leading decorative concrete companies in the world.
After four decades in the business, Klemaske remains passionate about the concrete industry. Recently, he helped T.B. Penick secure a federal patent for a pervious concrete system called Pervious Concrete Elements. Always an innovator and visionary, Byron continues to push himself and inspire the industry to evolve in terms of sustainability, functionality, new products, new uses, new finishes and new concepts of architectural and design beauty.
Byron's architectural and innovative concrete systems include work at Coastal Grand Mall in Myrtle Beach, S.C.; Tai Mall in Taoyuan, Taiwan; CityCenter in Las Vegas; Grapevine Mills Mall in Dallas, Texas; Opry Mills Mall in Nashville, Tenn.; Epcot Center in Orlando, Fla,; Disneyland Hotel in Anaheim, Calif.; Disney Hong Kong; Disney Shanghai and more than 600 Abercrombie & Fitch retail stores internationally, to name a few.
Byron has exhibited an ongoing commitment to excellence and innovation, and he has helped to shape the art and the business of decorative concrete. He is past president of the American Concrete Institute's San Diego chapter.
Through his efforts T.B. Penick has garnered accolades that include recognition in Concrete Construction magazine's annual CC100 list as the No. 1 decorative concrete contractor, mentions in Engineering News-Record magazine's annual lists of the Top 400 Contractors and Top 600 Specialty Contractors, and several awards for safety. The company's projects have won numerous honors, including Cornerstone Excellence Awards and awards from leading industry magazines, the ASCC Decorative Concrete Council, the ACI, the American Institute of Architects and the American Society of Civil Engineers.