Adrian Gascon has reinvented himself personally and professionally a few times. He sold cars and played and coached baseball and basketball, then through luck and hard work began fabricating top-secret planes for the government, making $20 an hour at 20 years old. He's found success in concrete, and continues to tweak himself as he learns new techniques to bend concrete to his will.
"I had to drop out of college and I sold cars, but left that because of the gas crunch," Gascon says. After that he worked for a company called Piper Aerostar for a year, where he learned structural engineering and hydraulics. "Then they closed and Lockheed hired me to work on the SR-71 and the F-117," Gascon says, speaking of a Mach 3+ reconnaissance aircraft known as the Blackbird and the stealth fighter that was flown during Operation Desert Storm. "That was awesome. I was only 21. I was fortunate because I knew hydraulics and structural mechanics." When there were layoffs in the aerospace industry, Gascon drove a truck.
Gascon, now 56, was born in Tucson and grew up in the small coastal farming town of Oxnard, California. Although his last name has a French origin, his father was born and raised in Mexico while his mother was from Nogales, Arizona.
Divine intervention?
In 1998, Gascon had a family of his own and he and his wife, Michelle, had an unsolicited opportunity to move to Fillmore, California. Unsure if that would be a wise move, he did a little soul searching. "We just asked God, 'Why Fillmore?'" he recalls, and then just trusted their faith that moving was the right thing to do.
"We ended up buying a house across the street from a factory called Rock and Water Creations, a company that manufactures GFRC precast boulders."
A month later, Gascon was let go from his job in the aerospace industry. "I walked into the factory that day and the owner, Rodger Embury, was on the phone telling someone he had a worker who would be out for two or three months," he says. Embury asked him about his previous employment. "When I told him, he said, 'If you can build an airplane, I can teach you to do waterfalls.'"
The then 41-year-old was hired at the wage of $6 an hour. Three years later he supervised a $20 million project using 60,000 square feet of GFRC and about 35,000 square feet of positive rock carving.
Embury shared many of his trade secrets through his training classes, Gascon says. "His philosophy was you're only as good as the people around you. Give them all the secrets, teach them everything and if they go on to start their own company and become better than you, so be it."
Focusing on creativity and design
Gascon and Embury moved into the manufacturing and distribution aspect of the trade and started contracting worldwide. Gascon's immediate experience was in GFRC, but he also managed and supervised large construction projects involving concrete work of all types. "The thing I like about concrete is that you can use one material to build things from start to finish," Gascon says.
He says he's done some unique projects, including recreating a 50-foot-high grotto for Our Lady of Lourdes Catholic church in Houston with Rod Russell-Ides. "It was designed to look like the grotto in France where the Virgin Mary made an appearance," he says, of the multimillion-dollar project.
For another job, the Spirit Lodge, he incorporated a 12-foot-high GFRC water feature into an actual adobe ruin. Hand-carved branches and other details recreated a home in an adobe village.
Still another job nearly completed in downtown Los Angeles is for Clifton's Cafeteria. It is a comprehensive restoration of an iconic structure built in 1935, with positive rockwork, a wedding chapel, a huge fireplace and a bar area. "It's a $5 million renovation," says Gascon. "I was brought in to do some of the rock repair work and possibly color the whole thing."
He remembers another fantastic job he did back in 2001 in Shawnee, Kansas, involving a private backyard retreat that encompassed a mountain and 25-feet-deep caverns filled with 1.8 million gallons of water. "Different openings in the caverns take you through to a swimming pool with fiber-optic lighting and precious jewels embedded into the walls so scuba divers have something to look for," he says.
This 200-crew project was in progress for a year before Gascon arrived, spending 13 months overseeing the GFRC. The project featured a 33-foot-high waterfall inside the grotto. "We put radiant heating tubing into the rockwork, which was 40-feet-high to the ceiling. We installed a lounge area that had six 60-inch plasma TVs. There were seven Jacuzzis and four of them were designed for use by NBA college stars who were more than 7 feet tall."
The improved economy continues to bring more business his way. "People got good deals on foreclosures and were coming in and demoing out their backyards," he says. "I was recently asked to put together a crew to go up to Napa Valley to work for a contractor doing houses."
Around the world
After Embury trained Gascon as much as he could, Gascon took that knowledge and started his own company called Creative Waterscapes Consulting providing supervising and training. He also taught seminars on using GFRC materials to contractors from all over the United States and beyond.
Today, Gascon works regularly with an established network of contractors. "I've found a niche," he says. "They bring me in to do their rockwork, run their jobs and bring in skilled people. They want to make sure the material orders are right and that they stay on budget."
Gascon says he doesn't market himself in the traditional ways, and yet he has more work than he can keep up with most of the time. Looking back on how his career has played out, he gives most of the credit to God's guidance and to that unexplainable push to move his family to Fillmore.
"I don't advertise or even have a website or business cards," he says, "and yet I've traveled all over the country. I can't give myself that much credit."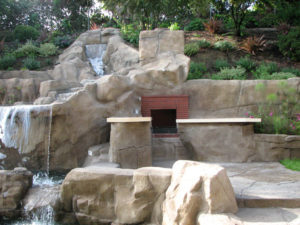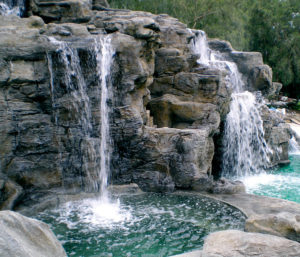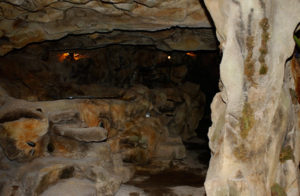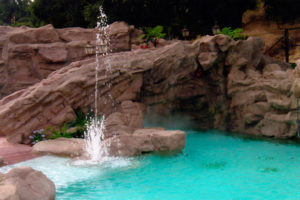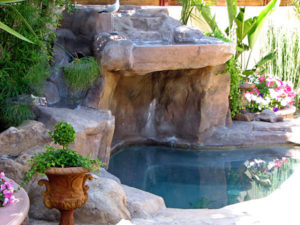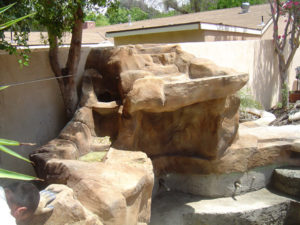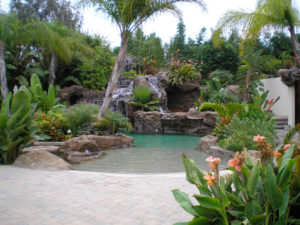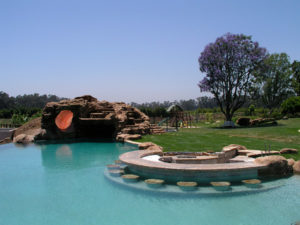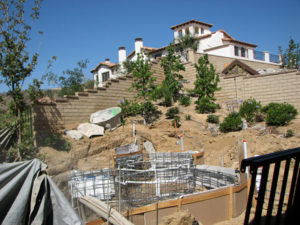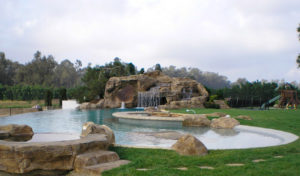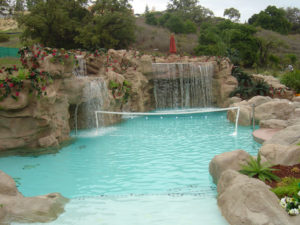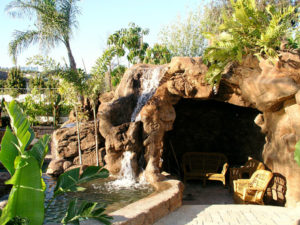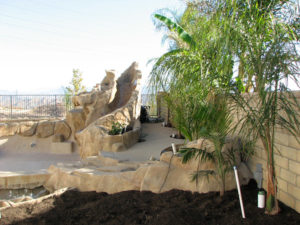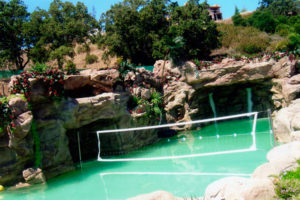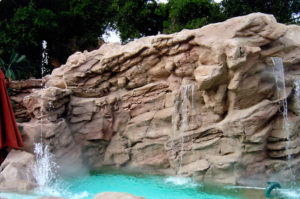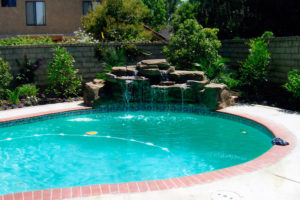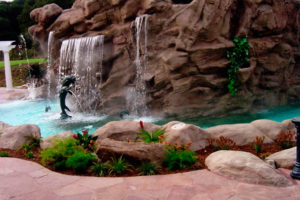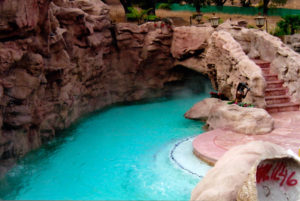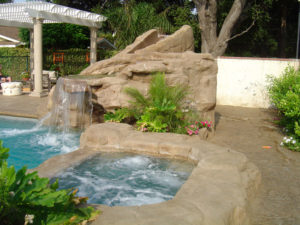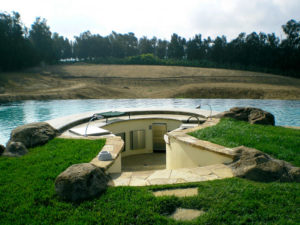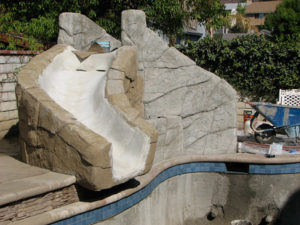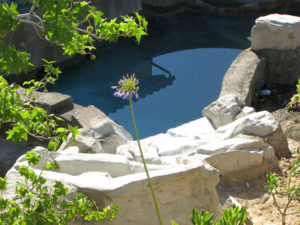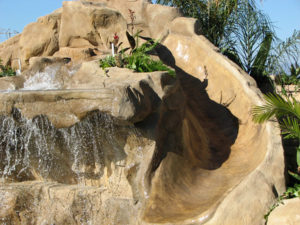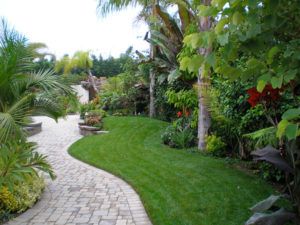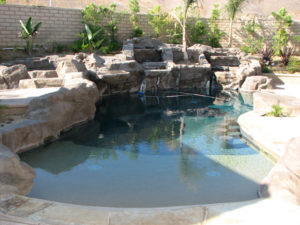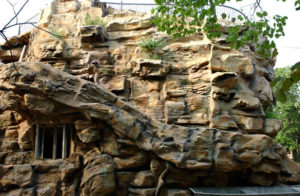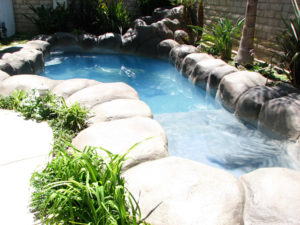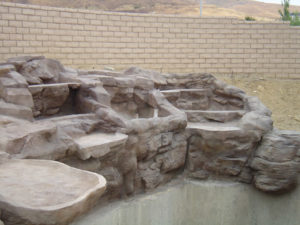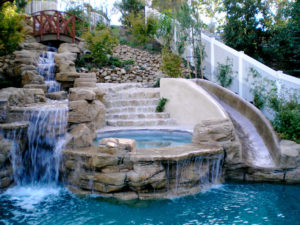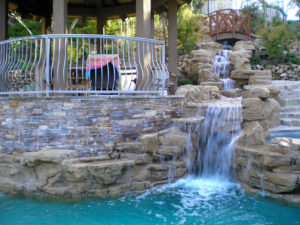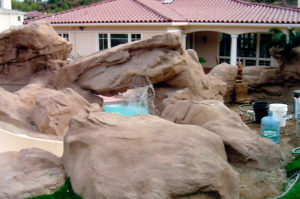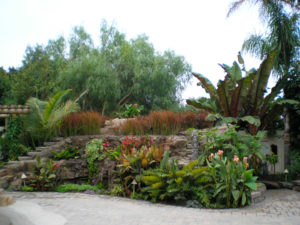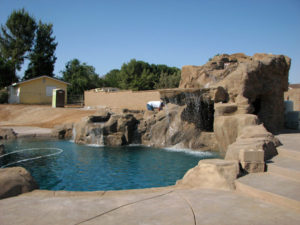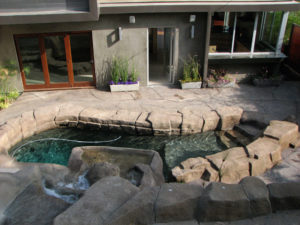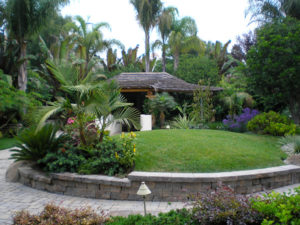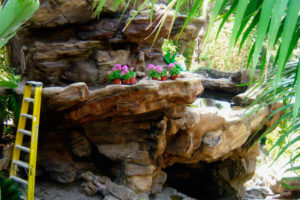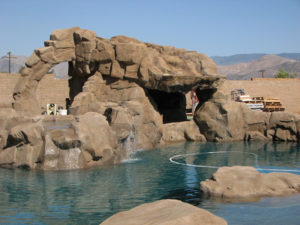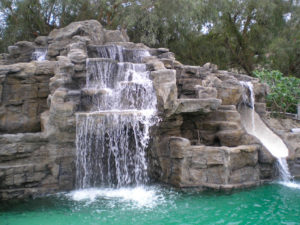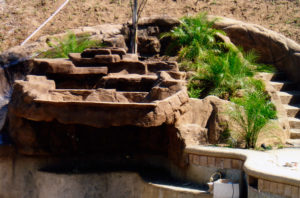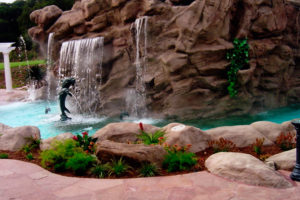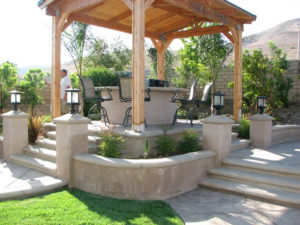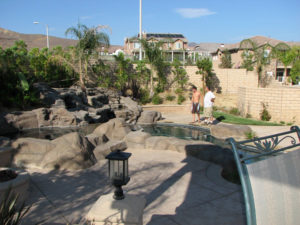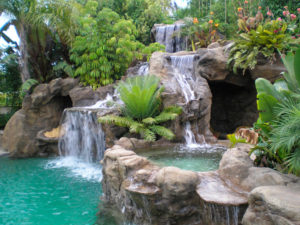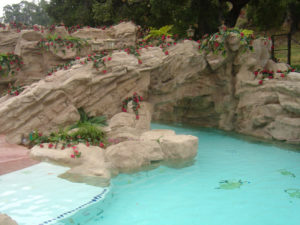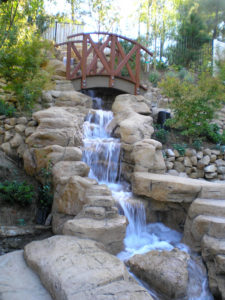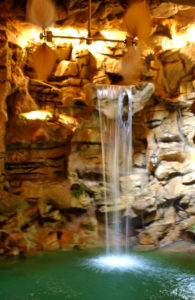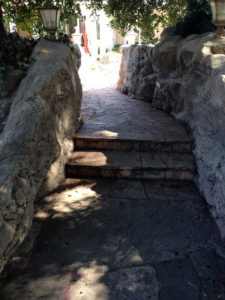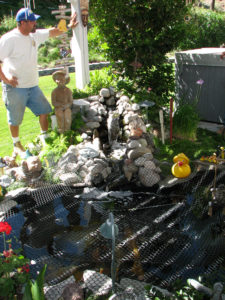 Got more questions about your project?