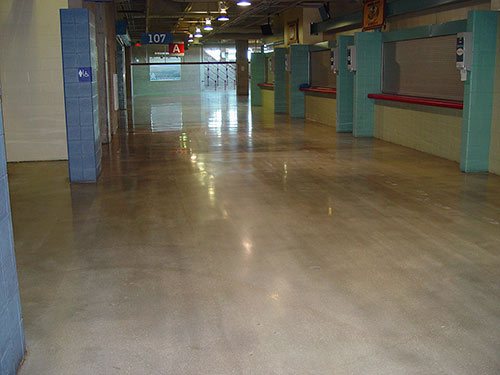 The Alamodome hosts big-time events such as concerts, trade shows and the NCAA Men's and Women's Basketball Championships, so by the time its concrete flooring was 14 years old, it had endured some heavy abuse. Between the skid marks from shoes and layer upon layer of wax and paint, the original floor got to a point where it was almost black from wear.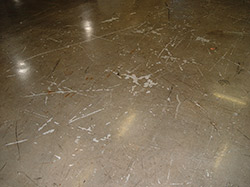 Stone Care of Texas, based in San Antonio, was called upon to restore the flooring to its original state and provide a low-maintenance solution.
The company spent nearly eight weeks polishing 102,000 square feet, starting with a 40-grit dry polish and taking it all the way up to 3,000 grit. Stone Care of Texas and the client opted to use FGS/PermaShine products from L&M Construction Chemicals Inc., due to their low downtime. All of the work was done after hours and in between events to avoid interrupting the Alamodome's operations. The job was finished in February 2008.
www.stonecareoftexas.com
Got more questions about your project?