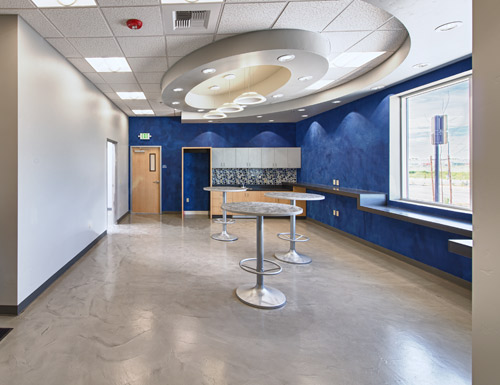 High-performance building products maker Ardex Americas (the North American wing of Germany-based Ardex Group) is slowly transforming each of its six North American locations into showcases of the manufacturer's products. The new manufacturing, distribution and training center in Stockton, Calif., was built from the ground up, so the company was able to incorporate many Ardex products into the specifications.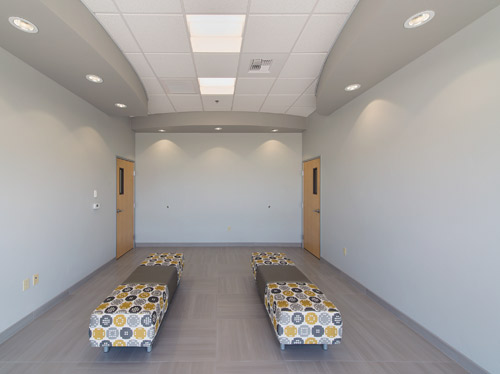 The 55,000-square-foot facility features polished concrete toppings, overlays, vertical applications, and grout and mortar, all manufactured by Ardex.
Joey Koslosky of Koslo Corp., Tracey, Calif., and Ardex technical representatives Pat Cunningham and Paul Cain were the installers for the assignment. Roy Cotterill, partner at Perkins, Williams & Cotterill Architects, Rancho Cordova, Calif., served as the architect.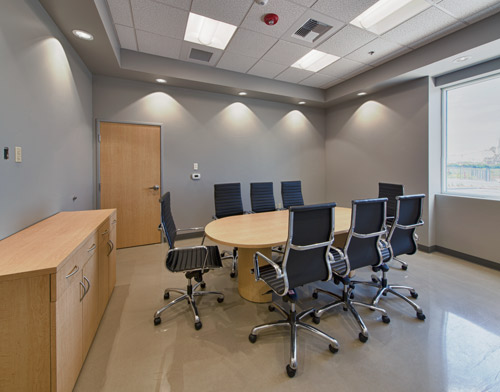 The bistro area (shown above) includes Pandomo Loft RAL 7037 Dusty Grey and Pandomo Wall RAL 5003 Sapphire Blue.
The photos were taken by Henry Khoo.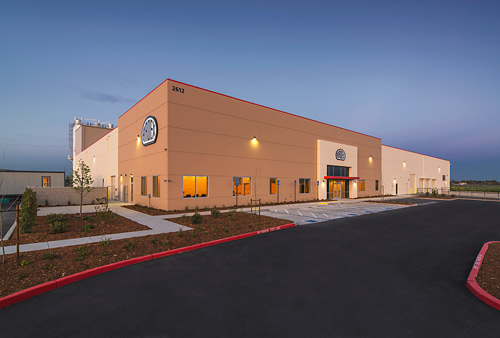 Got more questions about your project?