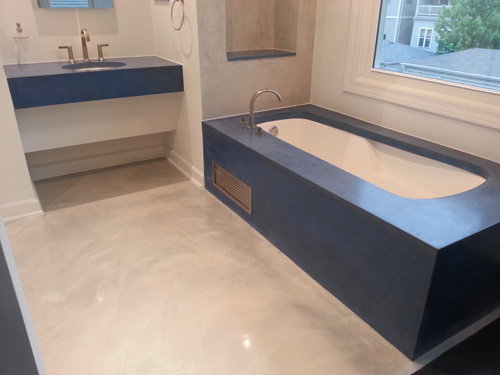 Troy Lemon, Cornerstone Decorative Concrete, Fennville, Mich., completed this bathroom in a Chicago home for Sam Averbuch, president of the Preval division of Chicago Aerosol.
He used L&M Durafloor HP overlay as a self-leveler on the floor over radiant heat. He also mixed in coarse aggregate to create a mix for the cast items — three vanities (two with sinks), seven shelves, the fire feature, the piece that holds the Pureflame burner, and the tub. "Note no seams in the tub," Lemon says.
All the cast times are colored a deep cobalt blue. The floor was topped with a V8 polyurea pigmented with a pearlescent metallic pigment.
Ardex SDM microtopping covers the curved panels on both sides of the fire feature, as well as the niched wall at the end of the tub. Given the client, it's no surprise that Preval VFan airbrushes were used to spray sealers.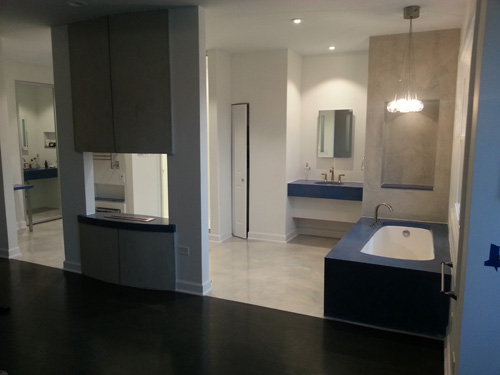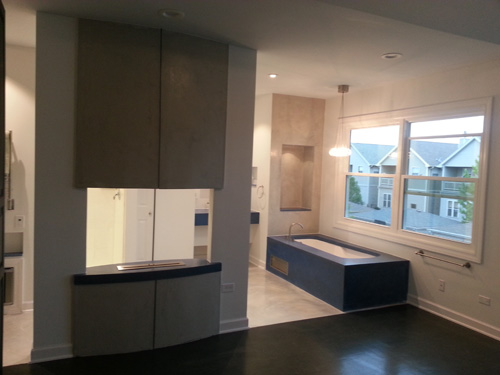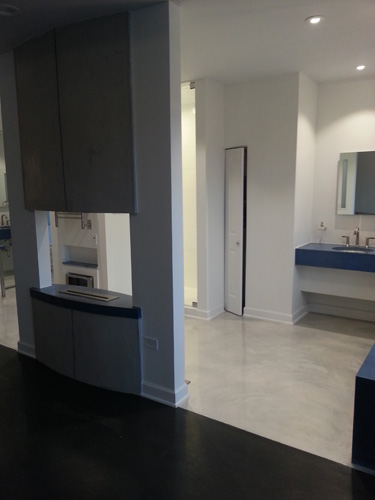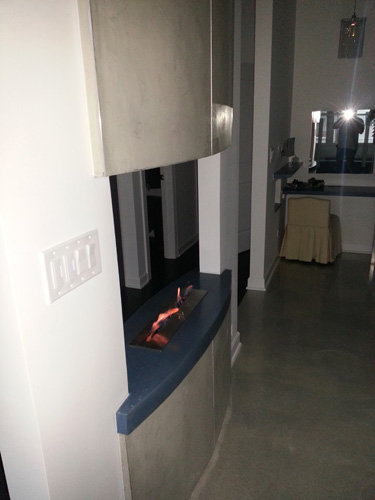 Got more questions about your project?